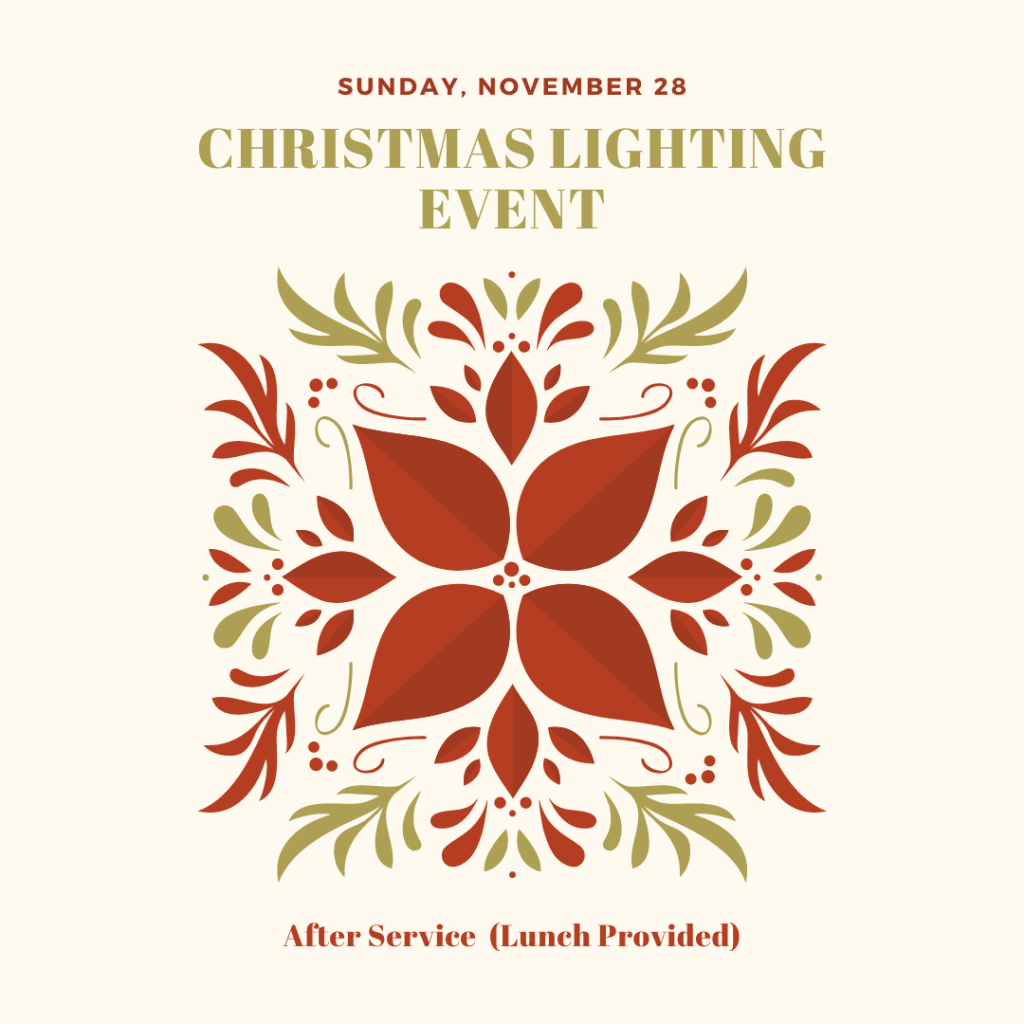 Prepare for another memorable and special Sunday as we get together to decorate the entire church with Christmas lights! This year, we want to make up for the quiet and solemn Christmas we had last year due to the pandemic.
From adults to children, we will enjoy a delicious pizza lunch after worship and give a spectacular makeover to our church building. We want the joyous spirit of Christmas to emanate from the beautiful decorations and bless our neighbouring community as well! The event will conclude with a lighting ceremony with cookies and hot chocolate.
So please join us this Sunday and do NOT miss this celebratory occasion!
In-Person Worship @ 12 pm
(Please arrive between 11:45am-11:50am)
Pizza Lunch After Service
Deadline to Register: Friday November 26 @ 5pm
Please RSVP today by filling out the form below!