Welcome! Here is our collection of e-books! Enjoy!
2020 Yearbook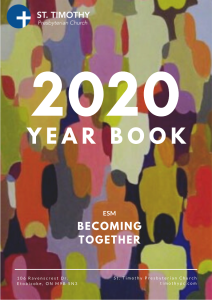 Sermons
These are compilations of Rev. In Kee Kim's sermons by theme. We hope that these e-books can help you in your spiritual journey.
Inner Voice
Each day, Rev. In Kee Kim has written a short reflection for our congregation to reflect on. Below are the inner voice complied into e-books by topic. Enjoy!
Pursuit of Happiness
Change
All of Rev. In Kee Kim's happiness seminars compiled into an eBook.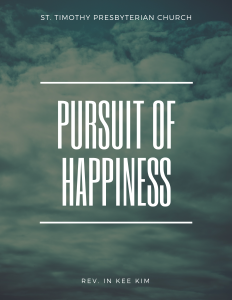 New Years Retreats
2020: Becoming Together
2019: Leadership
2018: Healing Through Worship
2017: Serving is Living
Stories of Faith
Read our e-book from our ESM 2019 Summer Retreat!
Becoming Together as a Beloved Community
In July 2020, we had a study on Anti-racism and the book of Galatians. Read the material below!
Sermons During COVID-19
Individual sermons from Summer 2020
ESM Pandemic Reflections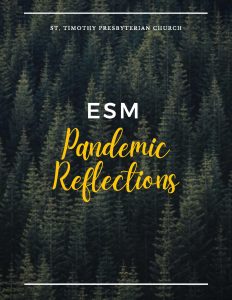 Missions
In 2019, our inters were able to go on mission trips! Below are the reflections they wrote on their trips.
Story of St. Tim's Youth
Read the Hi-C reflection on Genesis and the story of Abraham