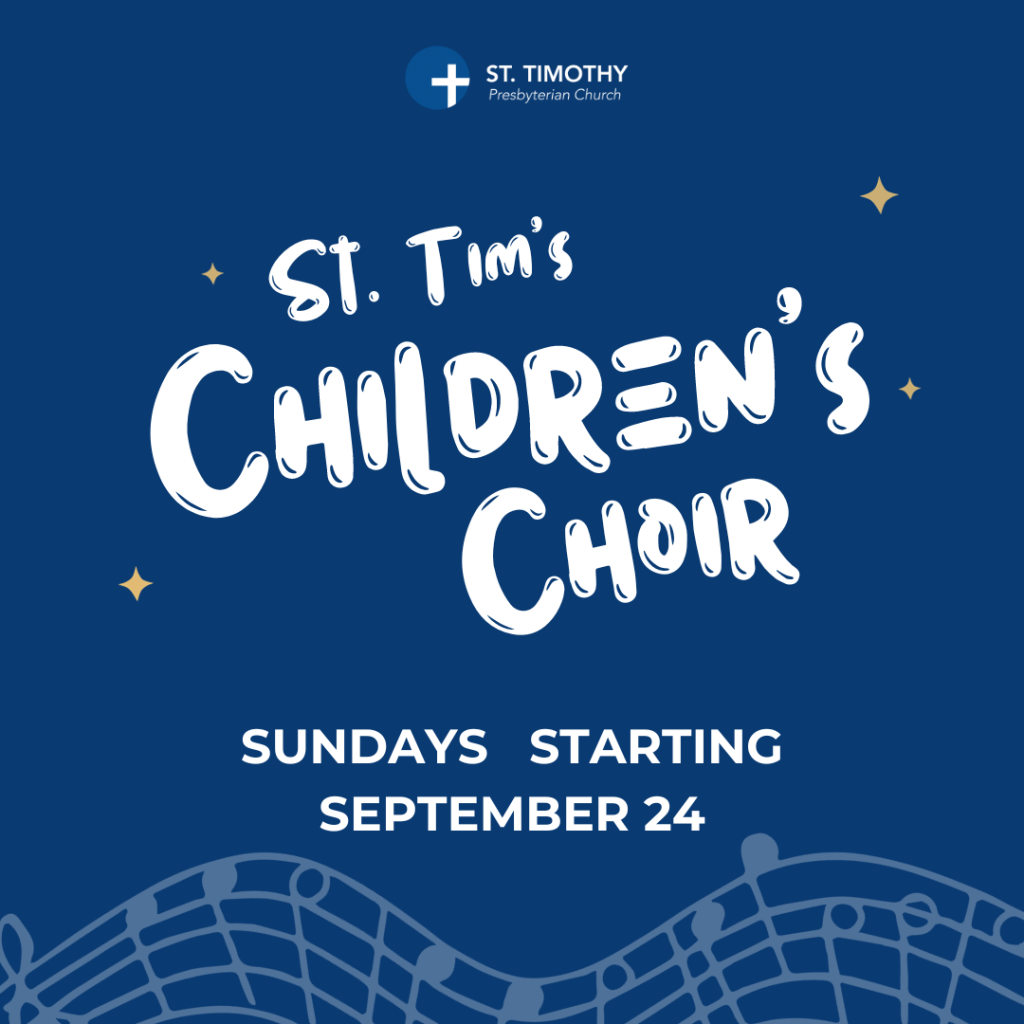 We are thrilled to extend a warm and heartfelt welcome to your children and family to our beloved St.Tim's Children's Choir! We are excited to embark on a musical journey filled with joy, harmony, and the spirit of togetherness.
Our children's choir is not just a group; it's a family that comes together to celebrate faith, music, and community. We believe that music has a unique way of bringing us closer to God and each other, and we are committed to fostering a safe and nurturing environment for your children to explore their musical talents.
Building Christian Leadership
Throughout the year, we will have the privilege of sharing our voices during Sunday services, special events, and holiday celebrations. These performances not only help our children grow as singers but also strengthen their connection to the church community and enhance their Christian Leadership skills.
Learning Myself and Appreciating Others Through Music Education
Our choir is not just about singing; it's also an opportunity for your children to learn about themselves and others through listening skills, vocal technique, and music theory. We will make learning fun through games, songs, and interactive activities. We welcome children of all skill levels with open arms and open hearts, and no prior musical experience is necessary to join our choir.
Rehearsal Schedule
When: Every Sunday – after ESM service
Time: 1:30pm-2pm
Where: Choir Room (under Fellowship Hall)

Ages: SK to Grade 12

Rehearsal Dates
September 24 to December 24
January 14 to March 3
March 17 to June 16 (Father's Day Sunday)

Performance Opportunities
October 29 – Church Anniversary Sunday
December 17 – Christmas Concert
December 24 – Christmas Sunday
March 31 – Easter Sunday (Joint Service)
May 12 – Mother's Day
June 16 – Father's Day (Joint Service)

Fee: $100 (including scores, musical materials and uniforms)
Number of Classes: 36 classes

Payment Methods
1. E-transfer to sttimoffering[at]gmail.com with memo of "St. Tim's Children's Choir for [Your Name]"
2. Cheque made payable to "St. Timothy Presbyterian Church"
3. Cash
4. Pay below on our website
IF YOU DO NOT SEE UPDATES TO THE CART, PLEASE REFRESH THE PAGE
Your cart is currently empty.