Living as a Prophetic Community
This is the first part of our church's Mission Statement. "To live by the truth of God's Word." 
To be prophetic is to speak, live and witness to truth. This truth is revealed to us as we dig deep and critically into the gift of Scripture. This is why study of the Bible is central to who we are and what we do. Read more to learn more about our approach. 
God's Revelation of Truth to Us through the Scriptures
Are we left alone to fend for ourselves? To figure things out on our own? Or do we just listen to the countless voices that are out there, including from religious leaders and institutions? Where will we find truth that we can live by?
We believe that God has revealed the truth of life to human beings. We believe that God's truths are most fully expressed through the Bible. Within the words of the Bible is God's life-altering truth. The challenge, however, is that the words and text of the Bible are often incomprehensible to modern readers. 
At St. Timothy, we reflect critically on the Scriptures. We dig beneath the written words to seek out the truth and meaning contained in those words. Within those words are deep treasures of God's truth for life. Through the Scriptures, we come to critically reflect on our own lives. When our own lives encounter these truths, we experience insight and transformation.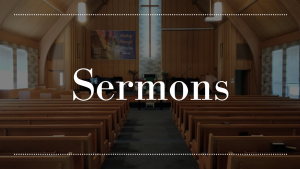 The Word Proclaimed
Scripture illuminates many aspects of our lives. Each week, we follow the lectionary and delve into a passage of Scripture chosen for that specific week. The insights drawn from these passages speak to our lives and realities, and help us navigate the daily challenges we face.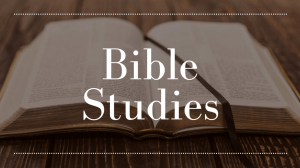 Centering Our Lives
Our focus as a community is engaging in deep study of the Word of God. We believe that the Scripture offers tremendous insight into life, and answers many questions regarding what it is to live a fulfilled and authentic life. Be inspired by words of life! 
Want to Live a Truly Happy Life?
There are many self-help books out there, but what does Scripture say about true happiness? What have the great thinkers throughout history said about happiness? What does the latest research reveal? Rev. In Kee Kim brings these three sources into dialogue.