What a blessed time it was!
Together, we had the chance to reflect, renew, and reconnect, and after a long three years, it was clear we were all longing for an opportunity like this! It was one weekend where we could leave the city along with the stress and chaos of our daily lives, and truly come back together as a community rooted in Christ. More than words, the video below shows how happy we were to be together again. Enjoy!
Scroll down for a day-by-day breakdown of our time there!
Thank you to Rev. Simon Park for his hard work and thoughtful messages that really were at the center of the retreat. You can listen to all of his lectures here.
Another big thank you to the leadership team, retreat committee, volunteers, and praise team that made this retreat possible, and the biggest thank you to all of YOU for coming out and being a part of this wonderful community!
Day-By-Day Recap of the Retreat
Introduction
Retreats are such a special time. It's one opportunity where we really get the chance to leave our worries and our daily schedule behind, and we can take a step back and reflect on our journeys so far.
They're a time that brings us back to center, back to what really matters in life. After three years of lost time together, words cannot express the feeling of having the chance to reconnect in such a meaningful way. For those of you who could not make it, we missed you! Make sure to join us next year, but for now, enjoy the following post to give you an idea of what went down!
Day 1
Although it was a long drive up from Toronto to Muskoka Bible Centre, most people came on time, and many families even came up early to enjoy the beautiful grounds!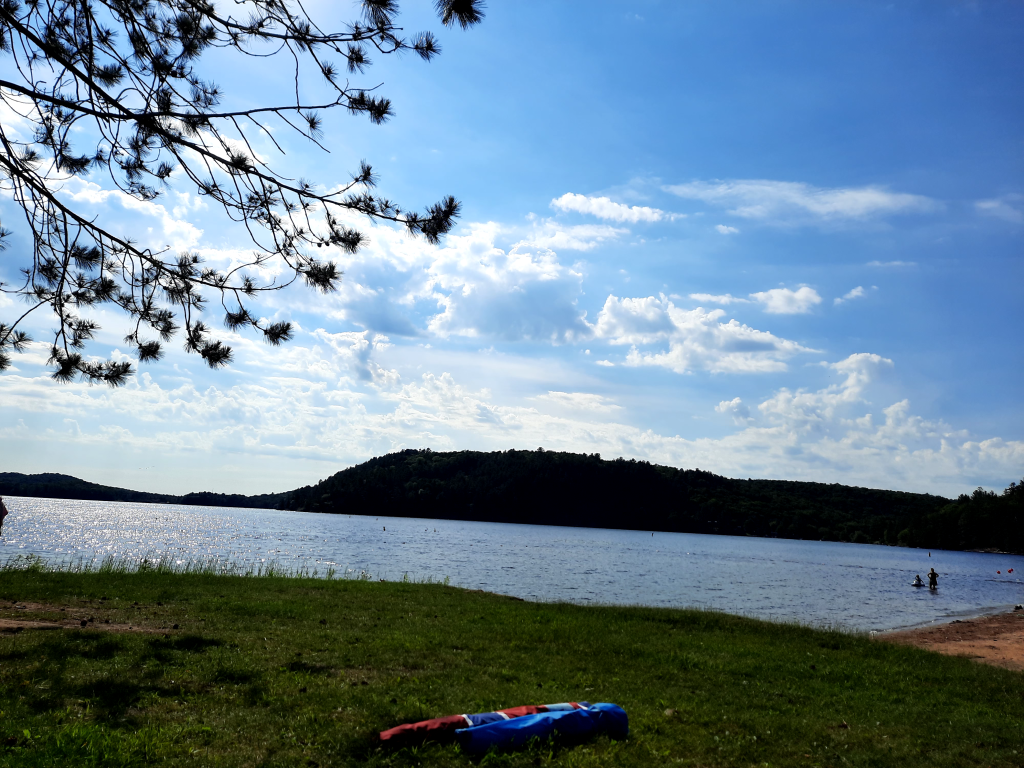 With excited buzzing and families slowly settling into their rooms, our MCs of the weekend (Pastor Dave Lee and Sarah Choe) introduced us to the theme of the retreat: "Go Beyond", and as promised, the first 50 people registered were entered into a raffle to win a) a $50 McDonald's Gift Card, b) Blue Jays Tickets, and c) Movie Tickets. Congratulations to all the winners!!
This brought us into our first session with an amazing time of praise and the first message delivered by Rev. Simon. Once the first session came to a close, we had the chance to get to know our group members and we discussed what we were looking forward to at this particular retreat.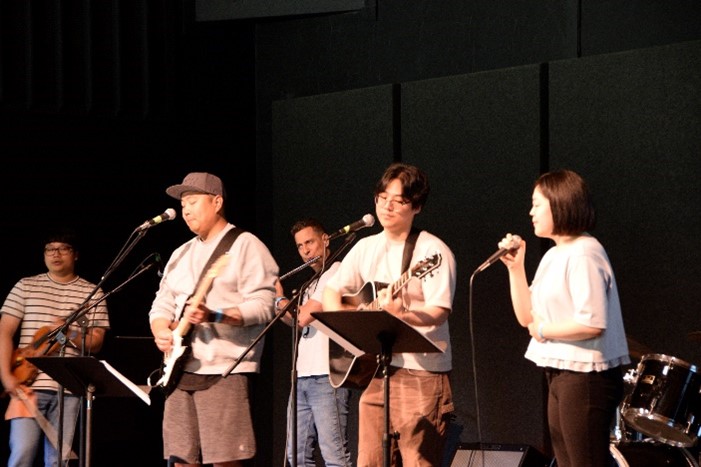 After a great first discussion, it was finally time for us as a community to have fun in spirited competition together, and in a trivia game led by Sarah Choe, we all remembered how competitive our ESM can be, especially over no prize! In the final hour, our Hi-C swooped in and stole the show, clinching them the victory, congrats guys!!!
After a long and tiring day, we all enjoyed some delicious snacks together, and called it a night to prepare ourselves for the next day.
Day 2
The second day started bright and early at 7am with meditative yoga led by Hera, and soon after Pastor Dave led us in morning devotions to prepare us for the long day ahead of us.
After a filling and delicious breakfast, we had our second session led by Rev. Simon. He spoke to us about going beyond our broken places using a few biblical stories. Thank you for the thoughtful lecture, Simon!
Please listen to the full lecture here along with the transcription:
After the lecture, we broke off into our small groups and had meaningful discussions.
We spent about half an hour hanging out and winding down from a thoughtful first session, and next on the agenda was lunch! We ate some delicious fajitas and nachos and little did we know, we really needed the energy… Up next waiting for us were some Squid Game themed community games brought to us by the LT (Paul, Sarah, Lauren, and Kaitlin).
They led us in a variety of intense life-or-death games like Red Light, Green Light, Tug of War, and others, where the penalty was getting shot… by a water gun. Overall, it was an amazing time of fellowship and a chance for us to get our competitive juices up. Thank you to LT for planning!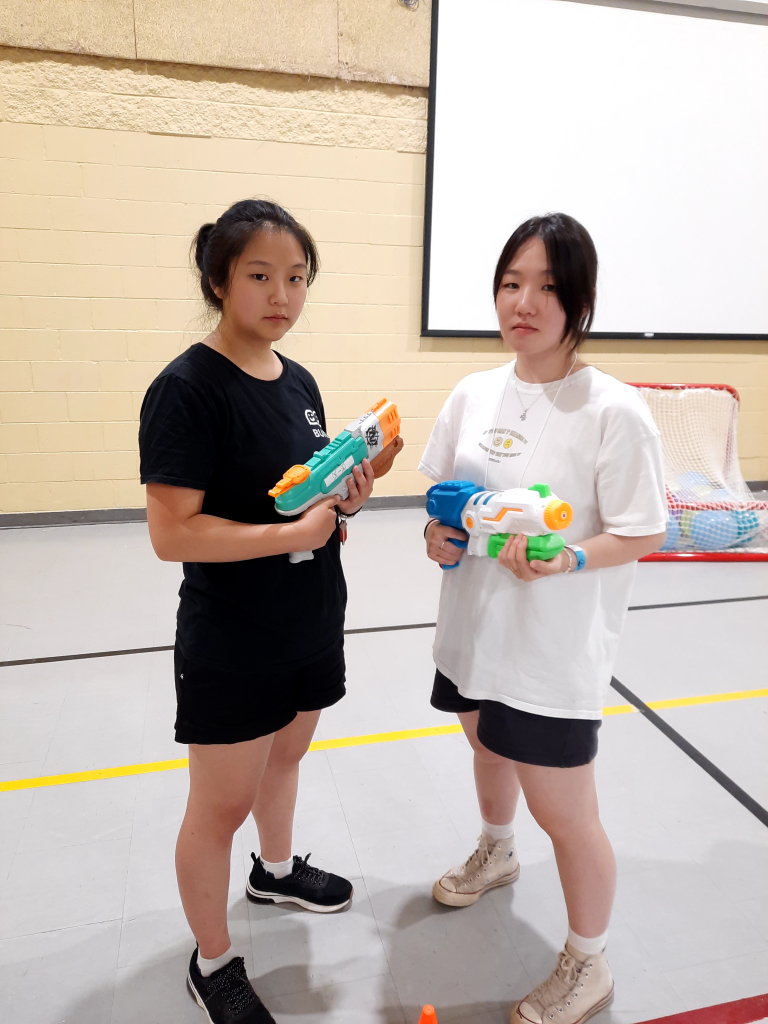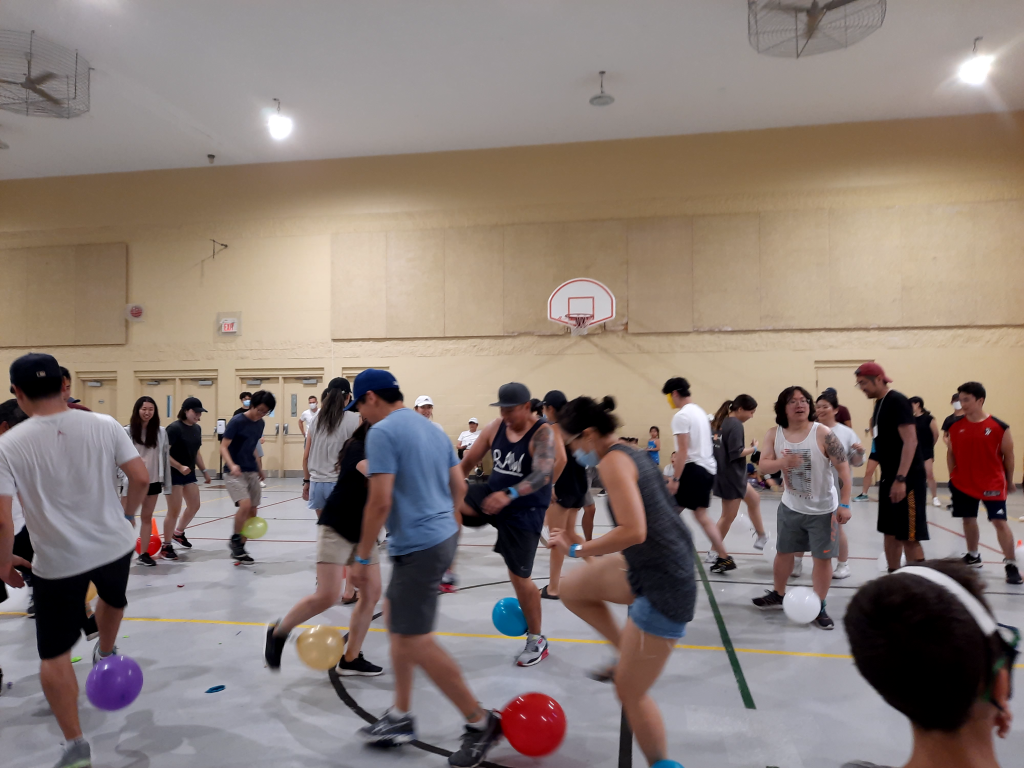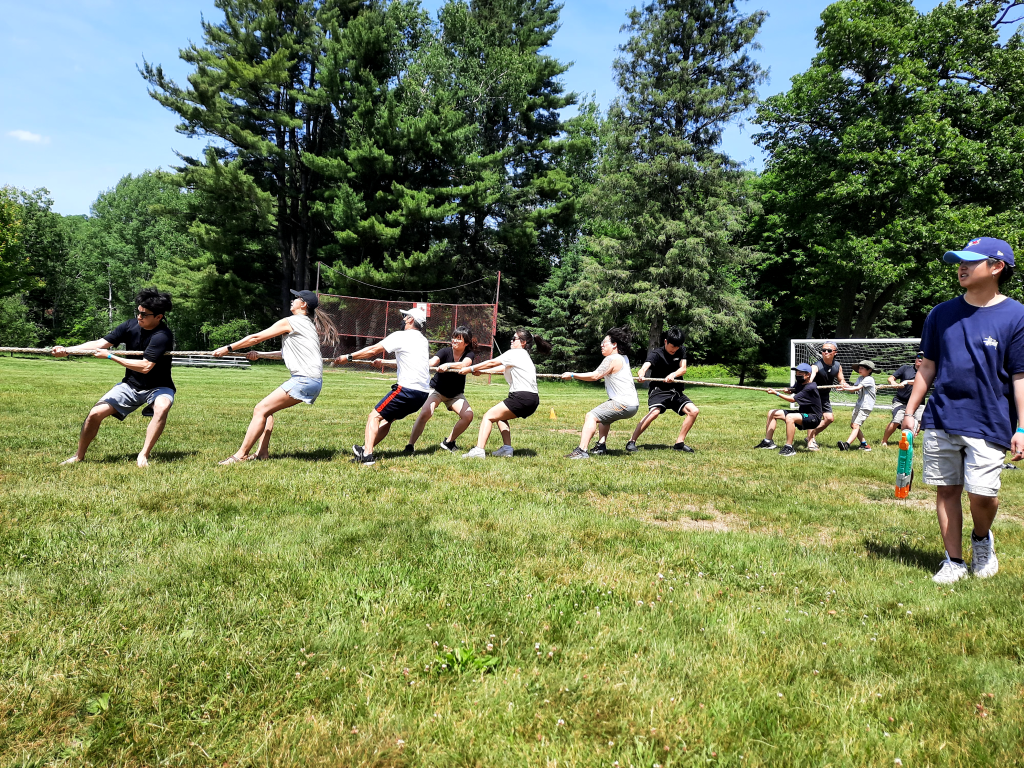 To relax until dinner, there were some activities people could do like art, soccer, volleyball, or hanging out at the beach, and I think it's safe to say we all had a great time!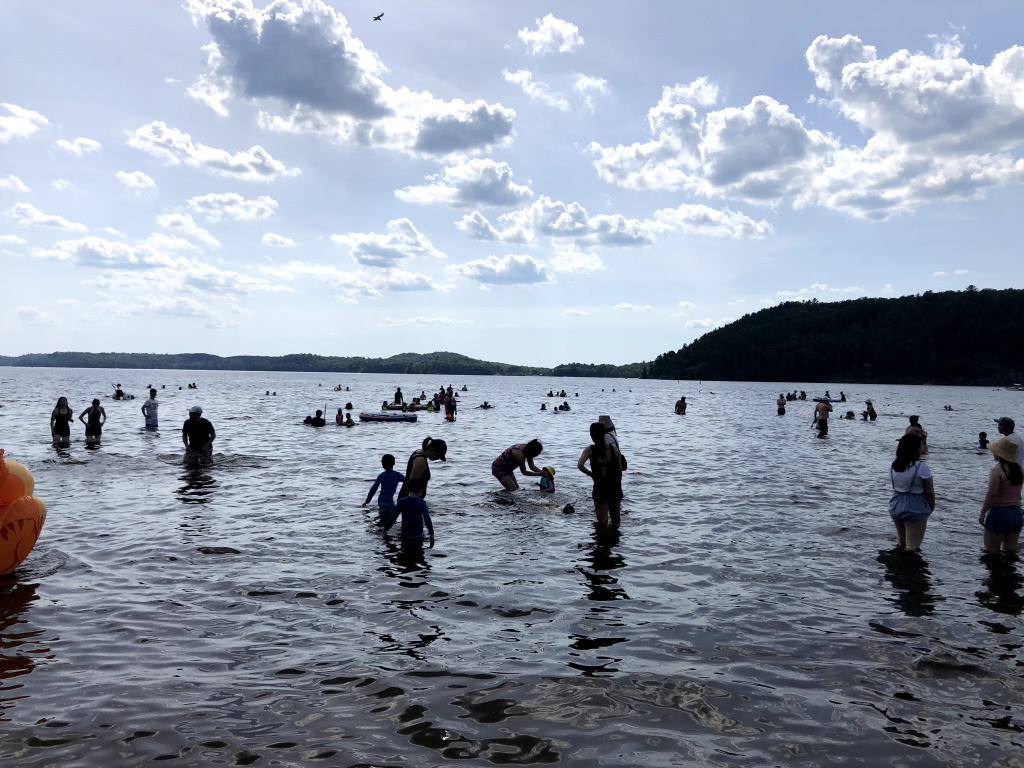 After working up an appetite in the hot sun all day, we enjoyed a roast beef dinner and relaxed a bit before our evening session. Of course, we couldn't go without our annual tradition of a large group photo!
Our evening session was a great and meaningful praise and message, and right after followed some thoughtful small group discussions. Listen to the evening lecture here:
Once this final session wrapped up, we all got ready for the campfire to end the night with some smores and sausages.
Day 3
Even though it was the last day, we still had a jam-packed day planned, starting again with morning yoga led by Hera, followed by morning devotion led by Pastor Dave.
A great breakfast followed, and we packed while waiting for our Sunday worship to begin at 10am. As usual. Rev. In Kee Kim led us in an amazing Sunday worship – listen to his sermon here!
Right after service, community member Mena Falcone Johnstone shared a personal testimony about some personal struggles that she had experienced recently, and we thank her so much for the strength and vulnerability she had to open her life to us. We were so touched by her willingness to share and bare herself to us – this is what makes a community so special. We were moved to tears and afterwards spent some time embracing and uplifting one another; what a wonderful way to re-affirm the strength of our community.
Finally, we ended the retreat with lunch, a great way to cap off our weekend of fun and meaningful memories together.
Conclusion
We were incredibly lucky to be able to spend such an amazing weekend together, reconnecting and uplifting one another. What a blessed retreat! For those who missed out, we missed you! Hopefully you can join us next year for another amazing time of community and fellowship.