By: Monica Park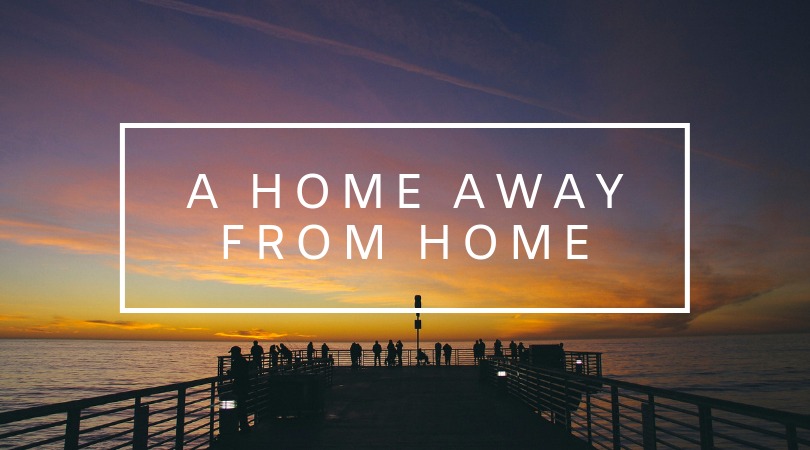 This blog post depicts the role of the church for the first generation Korean immigrants.
---
How did the church help them with their immigrant lives?
At St.Timothy Presbyterian Church, whether it be members of KSM or ESM, our church has many individuals who have immigrated from Korea to start a new life in Canada. The church to the early immigrants was something more than just a place to worship God, it was a place where Korean newcomers with the same feelings of isolation came together to find assurance and cope with their struggles as one community. Think about coming to a foreign country, leaving everything behind to start a new life, but when you actually end up arriving, you're welcomed by isolation and maybe even racism. The Korean immigrants desperately needed a place to escape, or at least a place where they could be free.
An Extended Family
To some, the church was their personal "community center" where they would go to seek support with adjusting to their new homes. On the other hand, others thought of it as a place where they could go for social gatherings. Similar to what it is for many of us today, church was a place where you go every week to connect with friends and family. Despite having different opinions, church acting as one's "home away from home", was a collective thought for the congregation. The members of the church were their extended family, and people could finally be themselves. The church is built from Korean immigrants, which allowed people to forget about their worries of not speaking English or having an accent. Outside of church, whether it be at school or in their workplace, speaking English was the main priority, but within the church, they had a chance to let go and speak to those around them in the language they were most comfortable in.
The church also helped the new immigrants spiritually. It gave them a community rooted in God, which allowed them to feel empowered. This came in handy when dealing with internal and external conflicts. Additionally, the fact that they were able to meet fellow brothers and sisters of Christ through the church allowed many to believe that indeed God is watching over them in times of hardship. One person even mentioned how church to her was more than just simply a church. She found comfort in thinking of church as her "아버지의 집", translating into "Father's House". Leaving her family back home and coming to Canada to study on her own was difficult, but she could find the warm feeling of comfort when referencing the church as her "father's house". The attachment and comfort found through her second home were said to have helped her in times of homesickness and just overall loneliness.
Close to the Heart
Aside from spiritual help and guidance, the church was a place that offered help with real life problems as well. I had the chance to personally sit down and talk with In Kee Moksanim and learn about how the church community helped him and his family in times of struggle when they first arrived in Canada. From offering rides to and from church to his family receiving financial support from time to time, church really was a big form of support. Other than actual physical help, the church helped him emotionally and spiritually as well. The church community offered him support, encouragement, and respect, all of which helped him throughout the years. Another interesting role church played in In Kee Moksanim's life was that the church acted as the space that allowed him to continue his Korean culture and practices.
Bless the Lord
What did it mean for the first generation to say Bless the Lord? When I look at it from my perspective, I think to Bless the Lord for the first generation immigrants was really all about the love and support they felt from their church communities during their time of settling into the new country. From economic troubles, to facing cultural and linguistic barriers, Korean immigrants did not have it easy. For them to come to a place called the church and really find a community full of individuals who can relate and sympathize with their situations, is something that is all done through God's plan. Though the first generation immigrants had their ups and downs, with God's guidance they were able to find a community where they could share times of happiness and sadness with one another while worshiping God. This is what I believe Bless the Lord really meant for the first generation immigrants.
How does this affect the way I think about my faith?
Overall, I think this research experience was eye-opening for me. This research project really gave me a chance to explore that Korean history that is a part of all of us, though we may not have experienced it personally, it's still a part of our individual families and our roots. It's a story that I feel everyone should really dig deep into and explore. For myself personally, I don't think my faith has actually changed, but I feel more that my love and admiration for the church grew. The church was always an important part of my life, but I never experienced church being the only route of escape. To the first generation immigrants though, the church was something so valuable and precious to them, it helped them in times of need. Learning about all of this really did deepen my love and admiration for the church.
– Monica
This is the
tenth
post in the "Stories of Faith" series. Click
here
to see the others.
Stories of Faith is also the theme of our 2019 ESM Summer Retreat. Learn more about it
here
and register now!