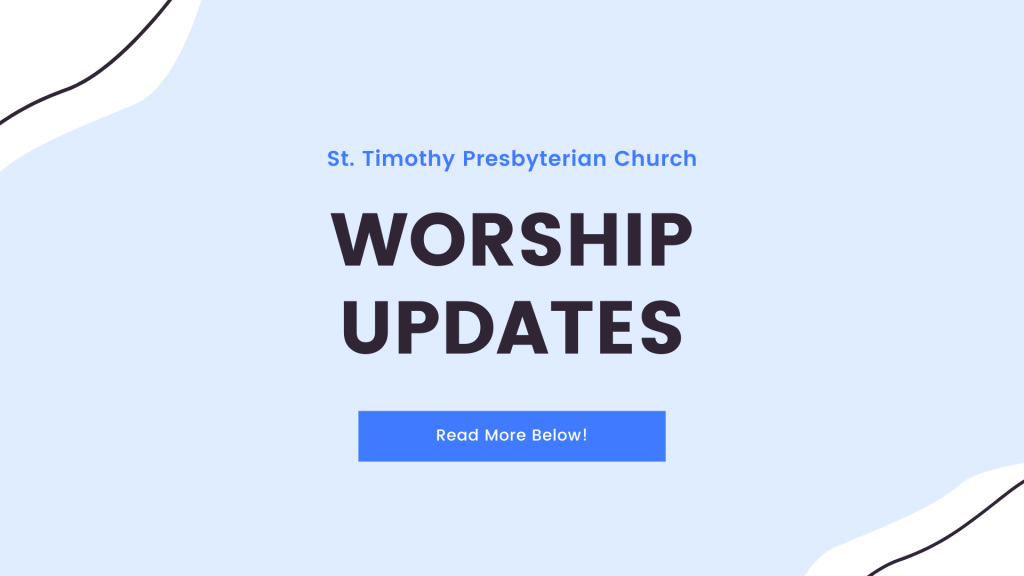 Important Updates Related to COVID-19
Please check this page regularly for updates from the COVID-19 situation that affect our church. May God lead us during this time.
May 1, 2022
Sunday Worship Updates
We have some important information to share with you regarding our Sunday worship:
Kids Church (Online): 11:10am via Zoom
Kids Church: 12pm via In-Person
Hi-C Worship: 12pm via In-Person
Adults Worship: 12pm via Zoom & In-Person (hybrid)
Sunday worship will continue in a hybrid format. Our sanctuary is open to everyone who wishes to attend in-person. We will continue to wear masks during worship for the time being.
Sunday School and Hi-C worship have resumed in-person.
In preparation for Sunday Worship each week, we ask that you read the scripture passage ahead of time, set aside a sacred space free of distraction, and join us at least 5-10 minutes early to greet others and prepare for worship!
For Zoom worship links, please refer to your weekly worship emails. Please check back here regularly for worship updates and more information on what's to come.
Thank you for your understanding!
St. Tim's
---
For more information and weekly announcements, click here!
---
Please sign up for our email list to get links updates, announcements, and invites!