Reflecting on your own faith and that of those around you, what do you think are some of the greatest challenges for faith today? What are the challenges in going into that "deep soil" level of ourselves?
---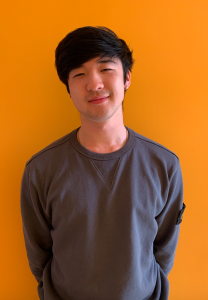 I believe the greatest challenge to faith is exactly what I just confirmed. People do not want to be associated with religion because of the bad rap sheet it has accumulated. People are afraid of the things that religion brings with. There is still a lot of misconceptions about religion. Many people still believe because you are Christian you must behave a certain way. But that is simply not true. Because people do not have all of the information, they create assumptions and these assumptions hurt people. People also run away from religion because they find it "stuffy." There are so many rules and things you cannot do and how you must uphold a certain image. 
I can't see any other challenge there is for faith today or maybe because I'm not looking for any more problems. I'm not sure as to which one I fit under.
Going into the "deep soil" is much harder than it seems. To be able to connect with the "deep soil" you must be willing to first open your own wall first. We must be vulnerable with each other so that a true connection between people can prosper. We also cannot simply connect with one another with our own power alone. We need the help of Jesus Christ to help with the emptying process. Through Christ alone, anything is possible. 
– Joshua Chung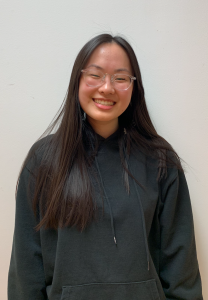 I think in today's society, we have really come to value certainty, facts, and knowledge. We strive to be the best and to do that we need to be able to stand on things that are indisputable, rather than things we just believe to be true. I think also, in order to be the best, we need to show the best sides of ourselves, which is almost always the top soil level of ourselves. We never want to show weakness, because in a lot of ways, that means people will be seeing things that could make them doubt us. We're very extrinsically motivated, and it's a sad statement but we look for things that will satisfy us in the short-term. I think also, because we all have a selfish want to be the best, it manifests itself into ugly behaviour which makes it easier for us to hurt other people. We never want to be hurt and we never want to feel like people have the power to hurt us, so we put up walls and hide ourselves as much as possible. Also, in today's day, religion is used to harm and to hate so much and that's all that people really see, so it's no wonder people would rather live a secular life. I think there are so many factors that make faith a challenge, but for me personally the biggest one is just that I can't be sure of anything, and since I won't ever know, what's the point in searching?
– Jocelyn Chung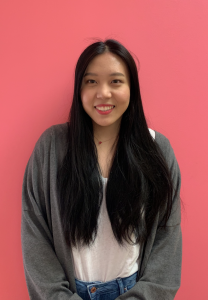 I think the greatest challenges for faith today is probably doubt. I say this from personal experience, but there have been so many times within my own faith journey where I had so much doubt, whether it be like the actual doubt on if God is actually real and the other doubt where i'm going through something so difficult there's no way God would put me through something like this if he was real. I don't actually know if this is the right answer for this question, but thats like how I thought of it when I read the question. I really do think doubt is one of the greatest challenges for faith today, and even during this summer throughout the countless number of group discussions we've had, i'm pretty sure doubt came up in majority of the discussions. Like it's something that I feel people don't really think of as a challenge until they go through like the whole deep reflection and break down of their own faith. Some challenges in going into the "deep soil" level of ourselves is fear. For myself, I can confidently say that for me it's fear of what I'm going to have to come across and actually face after I uncover and go into that "deep soil" level of myself. There are so many things to myself that I choose to just ignore and kind of leave buried deep inside of me, and just reassure myself no one will ever find out, nor will i have to come face to face with it if I just leave it down there. But, to actually uncover that "deep soil" level of yourself, you need to get past that fear and really bring out all the deep and maybe even negative things of yourself. It's easier said than done obviously, that's why it's so hard for people to even get to that "deep soil" level, myself included.  
– Monica Park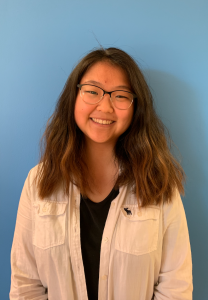 It is so easy to compartmentalize in today's world. It's hard to keep a selfless and empathetic heart in the 'real world' because everything is so competitive and harsh. Personally, I've always felt that battle between my mind at church and mind outside of church. How are we supposed to be selfless in a selfish world? How are we supposed to have faith if we are selfish? How can we live today if we don't help ourselves? How can we follow Jesus if we only help ourselves? The outside world conflicts so much with what God says we should do, it makes it hard to keep your faith strong. 
I think that fear is really what stops us from going into that 'deep soil'. We are afraid of rejection, that others won't reciprocate, that our struggles or negative traits will be shared among everyone and we will be embarrassed. That fear prevents us from openly sharing all that we are going through including our burdens and what we don't like about ourselves. Another challenge is creating that environment. Usually, people are reluctant to share and go deeper because it's harder. It's easy to have fun and make jokes and show the likeable and acceptable parts of yourself. It's hard to do the other and go deeper.
– Sarah Choe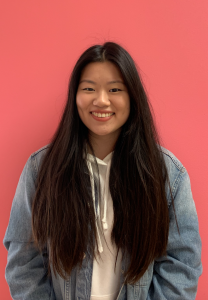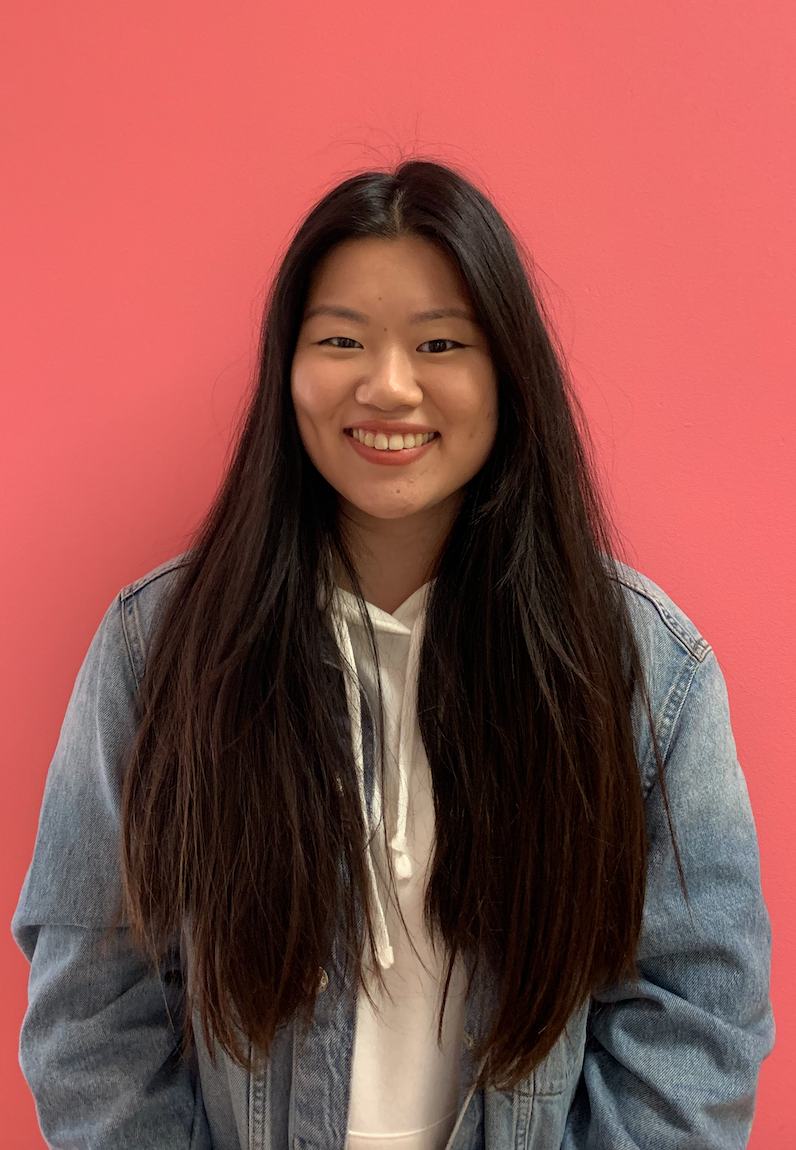 I think the greatest challenge is being uneducated. I think my faith has gotten a lot deeper through bible studies, reflections, and mission trips. Before the summer of 2018, my faith was pretty low, mostly because I didn't know much, my knowledge was small. I was born into a church, went to church every Sunday, but I didn't have the greatest faith. But after doing all those things, it has helped me to learn more about what it means to have faith of Christ and being in the light. I think that if you don't do those things, it will be hard to have a deeper faith. Going out to church every Sunday is great, but actually studying the bible, and understanding it is better. You need to have faith before going into the deeper level of ourselves or the higher order. I also think that going away for school is a big factor in your faith. Although I didn't personally go away, I know that other people have struggled a lot with their faith throughout the school year.
– April Chia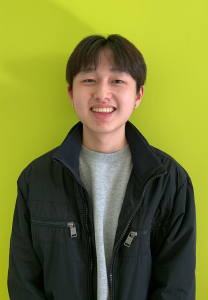 I think that the greatest challenge for faith today, especially among those in their youth is making the decision to fully commit our lives to God and combine our spiritual mind and our regular mind. For a lot of youth, I feel like making that commitment is very scary, and in a world of technology, a lot of us like to see to believe. In addition, I feel like life is very busy these past few generations, and it feels easier to push God aside until we are comfortable, but who knows when we will be comfortable or if we ever will become comfortable. The topic of religion is a difficult one to think about and we as a society have seemed to reward instant gratification more, but that will probably deter many people from religion as it is all about the process, not the outcome.

– Paul Jang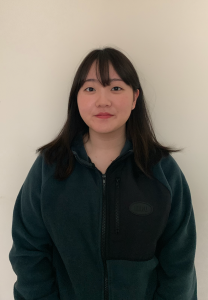 I think the greatest challenge for our faith journeys is overcoming the fear we have. We're insecure, we think too much about what others think of us, and we don't like being vulnerable.  I think it's because we're just not used to it. We don't do it often enough. We have a tendency to close ourselves off because we're scared of not being accepted. We create false illusions and hide behind masks to make us more "normal" or "likeable" because we don't want others to see the flaws we have. We're ashamed of our flaws, and we're too scared of showing others our true selves.
Another challenge is feeling okay sharing. Timing might feel awkward, and you might feel out of place sharing your struggles, but that's what we really need to get to the "deep soil" level of ourselves. It helps us to reflect upon our lives and share how we really feel inside. The "deep soil" interactions can only be done if we get past feeling awkward about sharing. 
I think that we need to work as a community to intentionally create those deeper bonds. We need to break down our walls and take off the masks. In doing so, we can live in solidarity with one another, being of the same mind and the same heart.
– Lauren Lee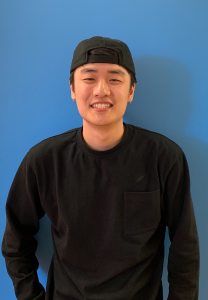 Personally, I think the greatest challenges for faith today are the outside world and ignorance. There is too much going on in the outside world and there is so much ignorance towards religion and faith that many people choose to dismiss it too quickly and automatically assume that all Christians are crazy etc. I'd imagine it's difficult for Hi-C and College around me to have solid faith and belief when everything around them is telling them that what they believe in is hocus. 
The challenges of going into that deep soil level of ourselves are that too many people are afraid, insecure and have their fences up. To each their own, some people have more dark deep soil than others but I feel like people are just too afraid to expose themselves. People are too afraid to be their true selves around others. People are too focused on the selfish, greedy aspects to themselves. Many things that people do is for their own selfish conceit, they're too engrossed by focusing on themselves that they forget how to interact with others on a deep soil level. The way society is structured and the world tells people to live their lives is creating the greatest challenge for people to share on a deep soil level.
– Joel Chung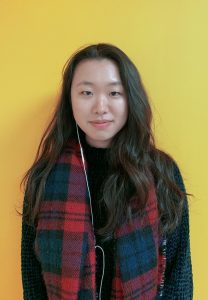 I think there are so many challenges for faith today, however something that really stood out to me was just the nature of how society is. We are constantly being overstimulated and are used to instant gratification, so when something so abstract appears and we need to seek and struggle with it and even then we may not get the answer; people don't want that. Especially with this "YOLO" mentality highly popularized, it's difficult to convince people otherwise. The thought that this is their only lives and so they have to make it count and enjoy it while it lasts, it can hinder people from further seeking the truth because this "truth" may not be what they want. And who even knows if any of this is true? Would you spend your whole life trying to seek the answer or just accept that you don't know and live life how you want? Most people would choose and have already chosen the latter of the two, however we as Christians have this faith and belief that there is a God and that we all have a higher purpose from just having fun. I know it seems very enticing to just enjoy life and not think about the consequences yet, however there is still an innate desire in people to find this truth and meaning behind our lives and to determine if there even is one.
I feel like one of the challenges in going into that "deep soil" level of ourselves is that we need to then come to terms with and face our "deep soil" level selves, which is very difficult to do. I feel like no one really wants to admit that their weak or flawed and sometimes we have thoughts and feelings that we may not be proud of and so we hide these deep down within ourselves. I know a lot of my doubts were kept within my subconscious and whenever it started to make an appearance I would push it back because I almost felt ashamed of having these thoughts. We are often so pressured to achieve this ideal, perfect image, however this may not be who we truly are. It's important to come to terms with this as what we are is beautiful and perfect in our own ways. If there are things that we are not happy with, pushing it down and ignoring it isn't the way that it gets resolved. Accepting it for what it is and progressing from there is when we can begin to unravel our "deeper soil" selves.
– Elisabeth Jong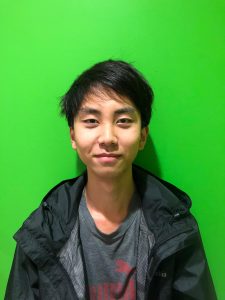 I think the greatest challenge for faith today for most people is having faith all the time. For example, people can lose faith when they start to live a too depressed/content life. If you're too content, sometimes you start to forget your blessings and start to become spoiled when trouble comes, you come back to begging for forgiveness. As well as when you start to see your life less valuable or get angry because life isn't fair, you start to blame others and lose faith in God. I think maintaining an unwavering mind like St Paul is something many people will have trouble achieving. I think a challenge that may stop us from going into the "deep soil" is ourselves. We get too caught up with what we think we need to do like the prerequisites and forget why we wanted to achieve the "deep soil" in the first place. 
– Joie Kim