The Beginnings of Faith
This unit covers the formation of God's people. The journey of God's people begins with Abraham. Abraham was no one special, but God called him to leave all that was familiar and go to a place that God would show him. Abraham's decision was based on nothing but the promise that God made to bless him and his family to come.
Faith was built on nothing but God's promise. But it wasn't an easy journey.
Our hope with this unit is to instill stories of these beginnings. For parents, we will draw meaning from these foundational stories. Let us begin this new adventure with joy and anticipation!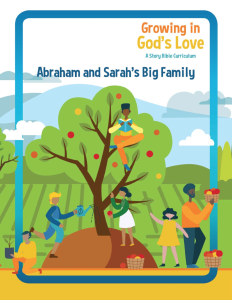 Lessons in this Unit