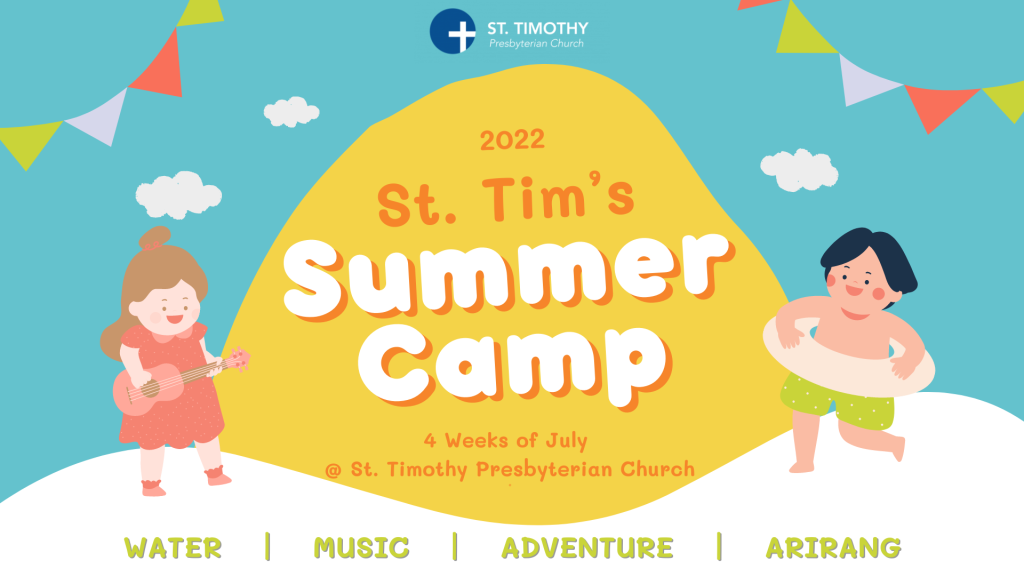 This pandemic has been challenging in many ways for parents and children. Our hope is that this summer can provide an opportunity for life to flourish! With that, we have been preparing for a great summer packed with exciting activities and fun for our children and youth!
Please note that these protocols are according to the latest guidelines from Toronto Public Health and the Ministry of Health. As new updates to the guidelines become available, we will adjust our guidelines and protocols to match the most up-to-date recommendations.
Below is a detailed description of how we will guarantee a safe and at the same time enriching camp experience for your child(ren).
---
Cohorts
The regular 1:6 ratio of staff to campers will always be honoured
Each cohort will have its designated indoor area where indoor activities will be held for the specific cohort and all personal belongings will be stored
Each cohort to remain together and separate from other cohorts throughout the entire week
Cohorts will practice physical distancing from other cohorts at all times
Physical distancing within a cohort is recommended and will be practiced as much as possible and when practical
Mask Policy
Campers will be required to wear their non-medical masks while indoors (except during meal times)
Campers are not required to wear masks outdoors while within their cohort and physically distancing from other cohorts
Staff members will wear surgical/procedure masks while indoors (except during meal times)
Each camper must bring 2 clean non-surgical masks in a labelled zip lock bag (with their name)
Drop-off Procedure
Drop-off will take place in the Narthex of the church (Sanctuary entrance)
Parents/guardians are required to wear a non-surgical mask and practice physical distancing during the drop-off process
Campers must wear a mask during the drop-off process
Check-in staff will be wearing masks during the drop-off process
Staff will confirm for each camper that the daily health screening has been submitted electronically prior to arrival at camp (in case the daily health screening is still pending it will be performed by the staff member on-site with the parent/guardian present)
The parent/guardian will have to remain on site until the camper has passed the health screening
The camper will be directed to their cohort's meeting spot
The camper will leave all personal belongings in the dedicated space
Pick-up Procedure
Parents/guardians will be required to line up and wait at the entrance to the camp (during this time, we ask that parents/guardians wear a mask/face covering and practice physical distancing from other parents/guardians)
Campers will be brought outside to meet parent/guardian at 3:30pm/4:00 pm
Campers will only be handed to parent/guardian that has been clearly identified in advance
Parent/guardian to provide a signature to confirm pick-up of camper
Camper Care
Regularly supervised hand washing will be incorporated into the program (before and after meals, during breaks and transition times between activities)
Hand sanitizer will be provided throughout different areas in the camp space
Campers are to wear sunscreen when arriving at camp in the morning and bring their sunscreen to camp (sunscreen will be re-applied in the afternoon by the campers themselves – staff will be able to assist campers only with a visual demonstration)
If a camper gets injured or requires help physically, staff members will perform standard first aid/CPR
Daily Health Screening
Campers, staff and any potential visitors to the camp will be required to undergo a screening either at home (preferred) or upon arrival at the camp location
Entry will be denied to any individual who has any of the symptoms as outlined in the COVID-19 school and child care screening provided by the Ministry of Health
Hand sanitizer will be placed at all entrances
Personal Belongings
Each camper is to bring the following items to camp (clearly labelled with the camper's name):

Small backpack
Water bottle
2 extra clean non-surgical masks (labelled + in a plastic bag)
Sunscreen
Any medications

Any other belongings should be left at home
Lunch, Snacks & Water
Cohorts will remain at separate tables during lunch and snack times
Lunch will be held in the Fellowship Hall
Some meals will be held outside (e.g. picnics at parks)
Strict no sharing of food, snacks, water bottle, food containers between campers and staff
Cleaning
All areas and surfaces will be cleaned and disinfected regularly throughout the day as required by the Ministry of Health and Toronto Public Health
Washrooms will be cleaned and disinfected during the day as required by the Ministry of Health and Toronto Public Health
Supplies, equipment, toys, etc. will be disinfected during the day as required by the Ministry of Health and Toronto Public Health
All rooms including floors will be cleaned and disinfected at the end of each day
Handling & Reporting Illness and Suspected/Confirmed Cases of Covid-19
Campers are to remain at home if they fall ill or show any symptoms related to COVID-19
If a camper is not sent to the camp, staff must be notified on the same day with the reason for which the camper is kept at home
Campers who don't pass the daily health screening must isolate (stay home) except to get tested or for a medical emergency (speak with your health care provider to get advice or an assessment, including if the camper needs a COVID-19 test)
The camper can return to camp after receiving a negative COVID-19 test result, or if they are cleared by their local public health unit, or are diagnosed with another illness
Siblings or other people in the camper's household must stay at home until the camper showing symptoms tests negative, or is cleared by their public health unit, or is diagnosed with another illness
Proof or negative test results or medical notes are not required to return to camp
Campers who show any COVID-19 related symptoms while at camp will be immediately separated from their cohort and accompanied by a staff member to wait in a designated area for pick-up

The accompanying staff member will remain at a distance of 2 metres and wear PPE. The camper will be wearing their mask. Parent/guardian will be informed immediately to arrange pick-up as soon as possible.
Campers will be reminded of hand hygiene and respiratory etiquette while waiting for pick-up

Campers or staff members of the same cohort of a symptomatic camper will be identified as 'close contact' and will continue within their cohort until being picked up. Toronto Public Health will provide further information on potential testing and/or isolation of these close contacts
Campers and staff members who have been exposed to a confirmed case of COVID-19 will be excluded from the program for 14 days
Testing for Covid-19
Symptomatic staff and campers will be referred for testing
Campers and staff who test negative will be excluded from the program until 48 hours after symptom resolution
Campers and staff who test positive will be excluded for at least 14 days after the onset of symptoms and clearance has been received from the local public health unit
Campers and staff who have been in contact with a suspected COVID-19 case will be further cohorted and tested as recommended by Toronto Public Health
Campers and staff awaiting test results may be excluded from the programming until negative test result is received