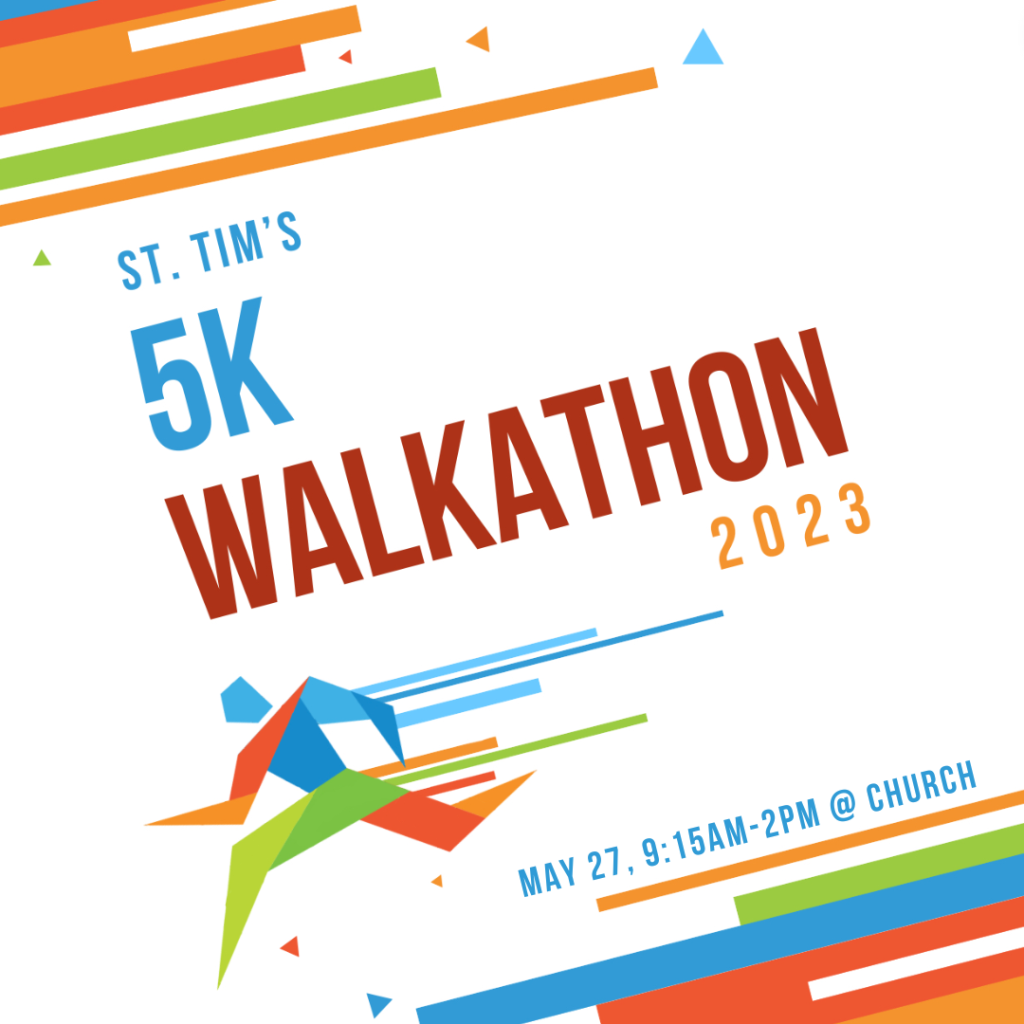 We would like to invite you to our first St. Tims 5K Walkathon Fundraiser!

The main purpose for this event is to raise funds to install stair lifts in our church to allow for a more accessible building, all while enjoying each other's company for 5 kilometres!

Our church community is unique, and like no other. Let us continue to support the various areas of our inter generational community so that we may continue to grow as one body of Christ.

Following the walk/run, we will have a delicious BBQ at church, as well as some fun activities for all ages to enjoy!
Event Details:
Date: Saturday, May 27, 2023
Time: 9:15am arrival (for registration) to 2pm
Location: St. Timothy Presbyterian Church (start & end point)
Accessibility: Trail is accessible for strollers, wheelchairs, wagons, etc.
Registration Fee: $50 per adult (18+), $25 per young one (age 6-17), no fee per little one (5 & under)
Registration Fee(s) will include:– 5K Walk/Run- BBQ Lunch- Participant Swag Bag
Day Of Itinerary:– 9:15am-10:00am: Registration- 10:00am-10:30am: Welcome & Group Warm-Up- 10:30am-12:00pm: 5K Walk/Run- 12:00pm-2:00pm: BBQ Lunch & Activities
If you have any questions or would like to help through planning/donations, please contact Stephanie Cho (stephanie.hr.cho@gmail.com).