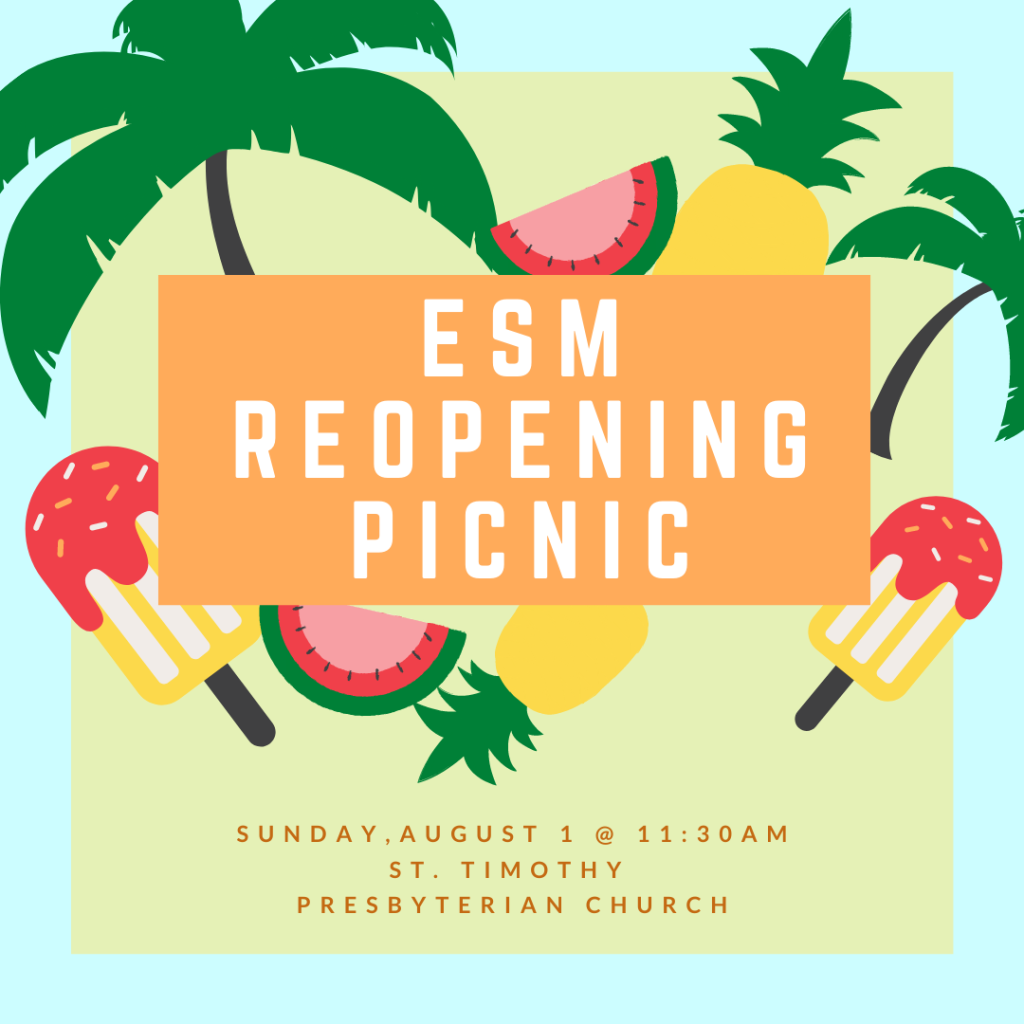 To kick off Step 3 of our Church Reopening, we will be having our ESM Picnic on Sunday, August 1, 2021! This event is open to all members of our congregation.
In-Person Worship @ 11:30am
BBQ Picnic and Fellowship @ St. Timothy Presbyterian Church
Deadline to Register: Tuesday July 27
There will be NO worship service via Zoom on this Sunday. (A recording of the service will be available for those who can't come in person). We encourage you to come out and join us in-person!
We would like everyone to participate and help out on this day, so please plan to do one of the following: set up, serving, clean up or bringing a food item.
Please RSVP using the form below!