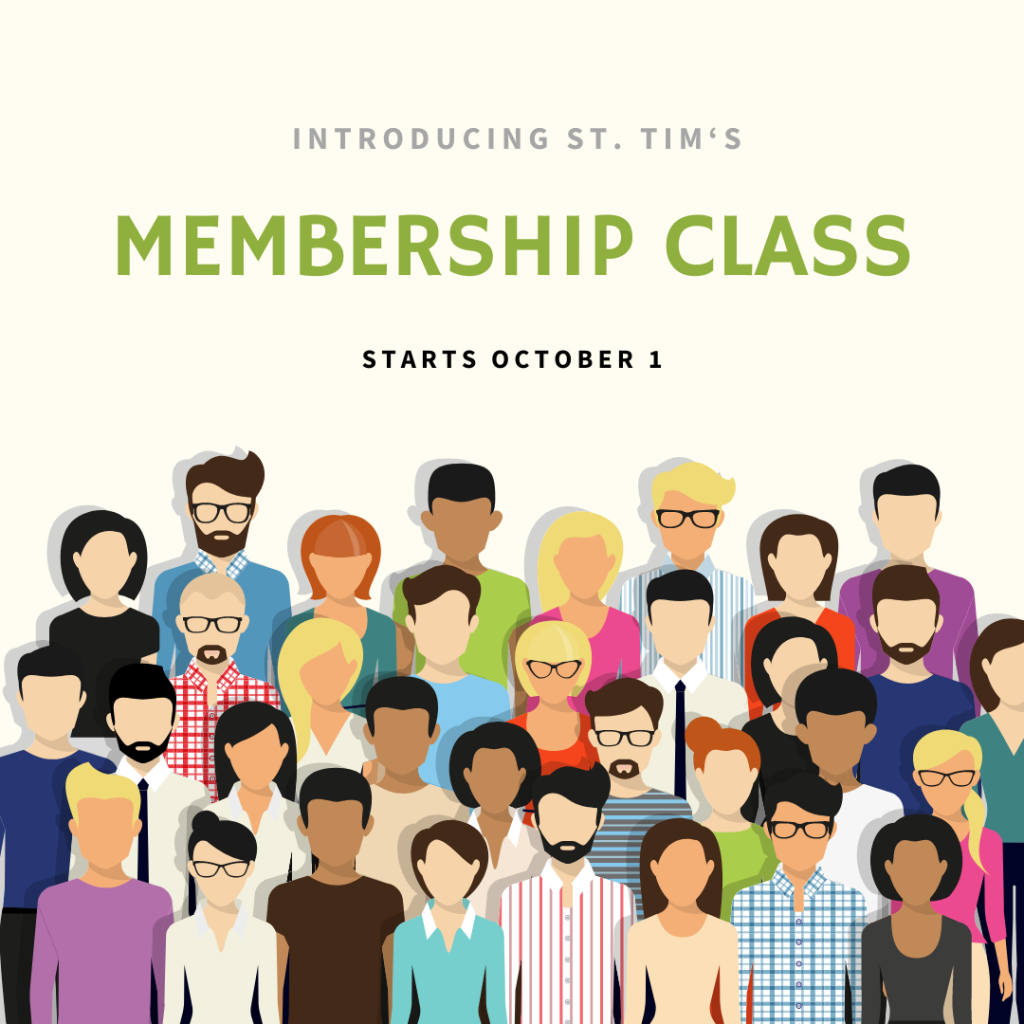 Fall Membership Classes
Dates: 4 Sundays (October 1, 15, 22, 29), 1:30-2pm
These classes are for:
Those who are new to St. Timothy
Those who have been attending but not been engaged and would like to learn more about the church
Anyone who is unsure if they are members of the church
Enjoy in-depth discussions with Rev. Simon Park about your faith journey, what it means to grow in faith together, and what it means to be a member of the church. Come and connect during this special time together!
If you have any questions, please contact Rev. Simon Park at spark@timothypc.com