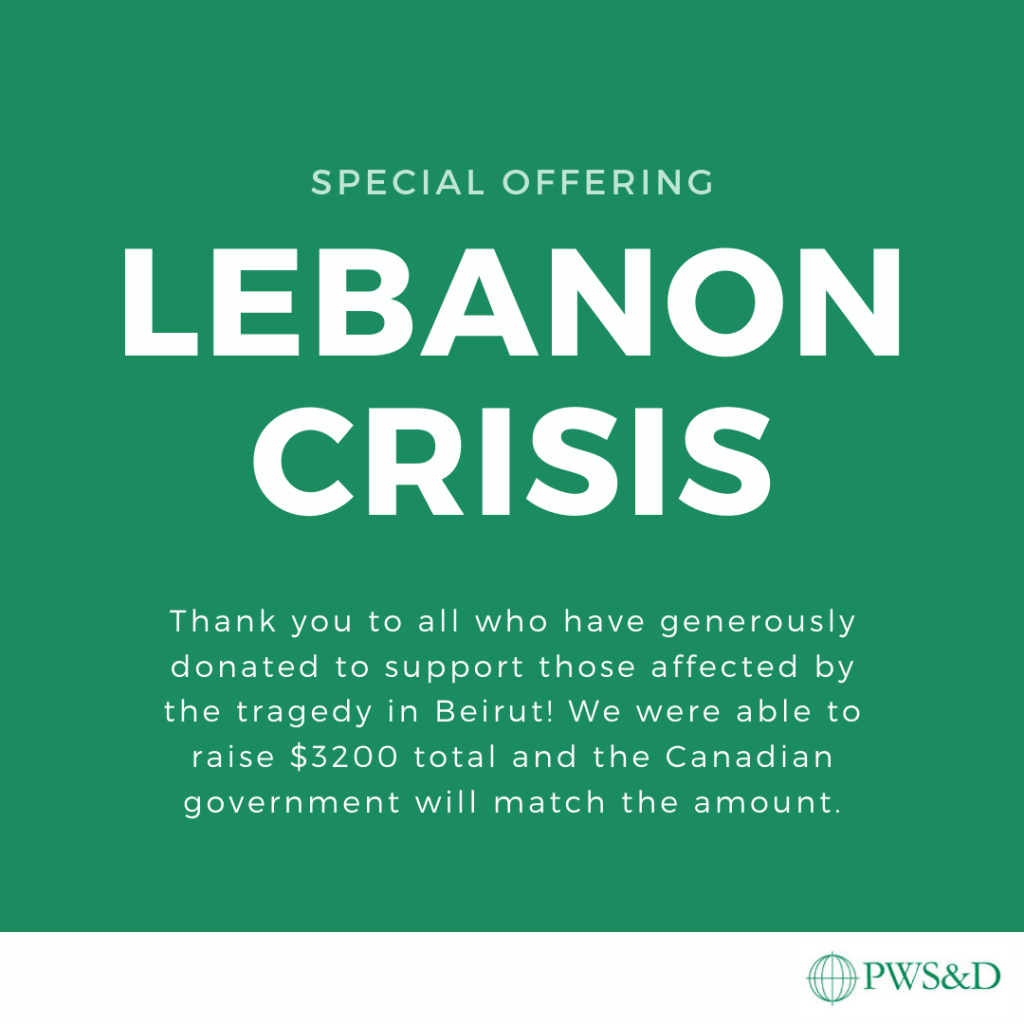 Each month during the past summer, our congregation has been giving special offering. For the month of August, we have decided to collect donations to help those who are suffering due to the disaster in Lebanon.
Thousands have been injured and hundreds of thousands of people have become homeless due to the explosions in Beirut. Additionally, much of the food in Lebanon, which is imported due to limited production capacity, was destroyed by the explosions—exacerbating food insecurity in a country already affected by COVID-19 and a severe economic crisis.
Thank you to all who have generously donated to support those affected by the tragedy in Beirut. We were able to raise $3200 in total. All donations were given to PWS&D on Monday, August 24, and will be matched by the Government of Canada.
We thank you for your giving hearts and generosity during this time!