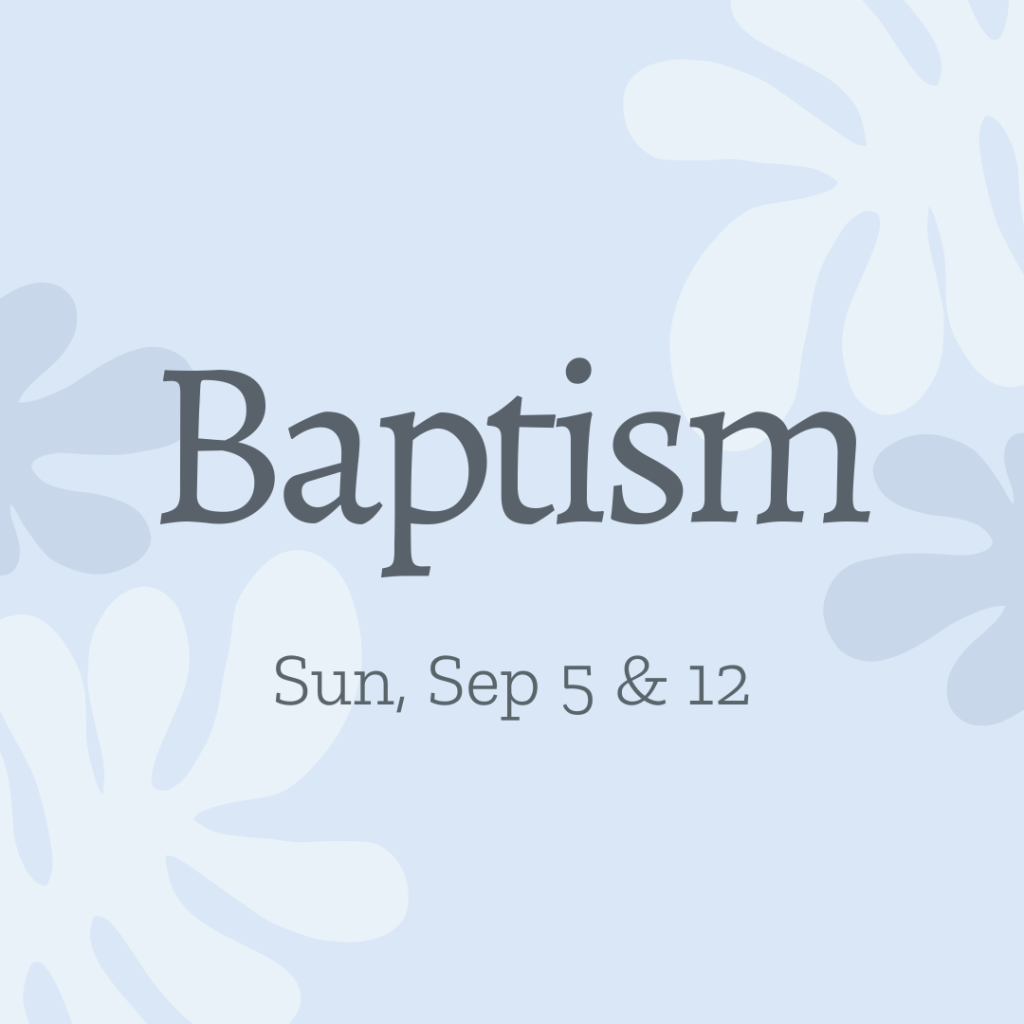 On Sunday September 12, we will be celebrating the baptisms of our young children! The families of the kids getting baptized will provide lunch for us. Please come and celebrate this wonderful gift of God's grace through baptism!
In-Person Worship @ 12:00pm
(Please note the time change!)
Baptism Lunch @ St. Timothy Presbyterian Church
Deadline to Register: Friday September 10 @ 5pm
There will be Zoom worship for those who cannot attend, but we encourage you to come out and celebrate with us in-person!
For the rest of the congregation, please plan to help set up or clean up as we would like everyone to help out and participate on this special day!
Please RSVP below!