Join Us at This Year's Retreat!
Start off the new year at our New Year's Retreat! It will be a great time to renew ourselves spiritually together in community. Join us in this great annual tradition!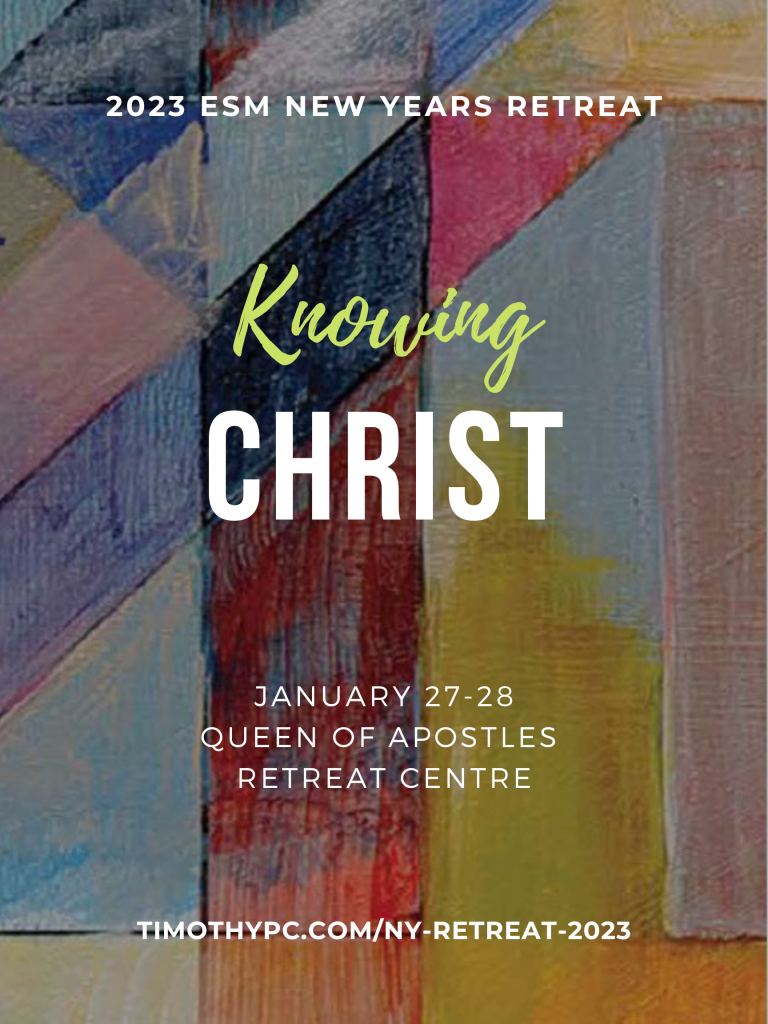 Why Should You Attend The Retreat?
Start the new year right

Ground yourself to begin the new year off on the right foot.
Spiritual Renewal

Retreats are a great time to get away from it all and focus on the inner self. Reconnect with God away from the busy life.
Connect with Community

Retreats forge new and deeper bonds with others in the community. Join us for our first in-person retreat in 2 years, and connect with others during this time of renewal.
Location
The retreat will be held at the Queen of Apostles Renewal Centre.  It's a facility made for events such as this.  Tucked away in a secluded area of Mississauga, it's the right environment to be away with community as we reflect and connect.
Date & Time
Friday January 27 - Saturday January 28
Official program will start at 7pm on Friday and end at 2:30pm on Saturday.
Plan ahead: Beat the traffic and come early on Friday to enjoy the facilities.
Dinner will NOT be served on Friday. Lunch will be served on Saturday.

What Should I Bring?
If you are staying overnight, you do not need to bring any blankets, pillows or sleeping bags. All linens and sleeping materials are provided. You only need to bring toiletries.
Contact Information 
For any questions or special requests (such as dietary requirements), please contact Elder Veronica Park (parkve01@gmail.com) or Pastor Dave Lee (dmlee@timothypc.com).