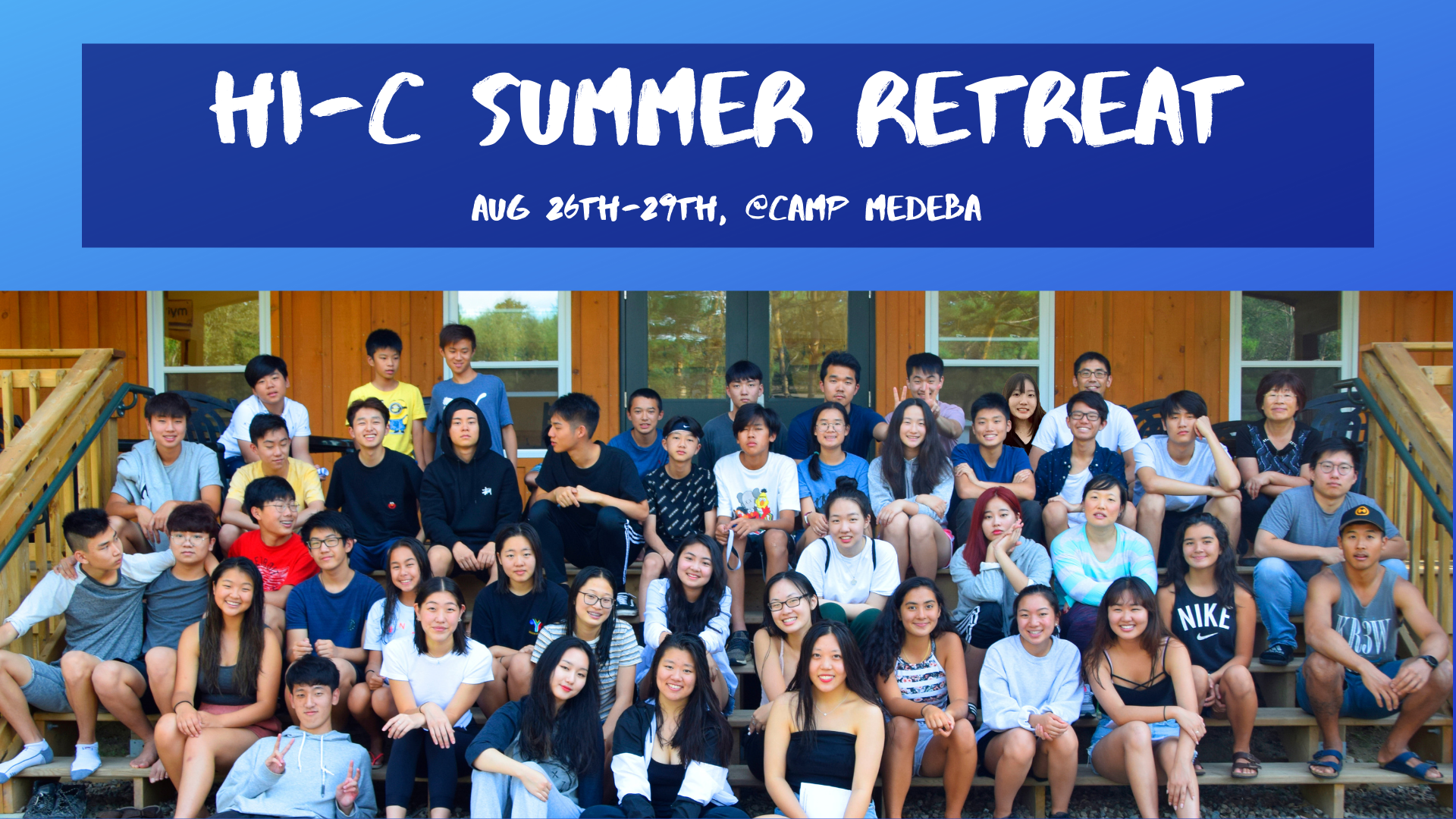 Details
중요사항
Dates : Aug 26th to 29th (Monday to Thursday)
날짜 : 8월 26 - 29일 (월요일 부터 목요일까지)
Cost : $150 /person
비용 : 인당 $150
Location : Camp Medeba
장소 : Camp Medeba
We are planning to leave from church at 10:00 a.m. on Aug 26th - Don't be late!
교회에서 26일(월요일) 오전 10시에 출발 예정이니 늦지 않게 와주세요!
We will arrive back to Church around 3:00 p.m. on Aug 29th.
교회로는 29일(목요일) 오후 3시경에 도착 예정입니다.
Any questions?

Ask pastor Simon or Dave!! You can also ask Hi-C execs for detailed questions too!

See you all there!

More details via email