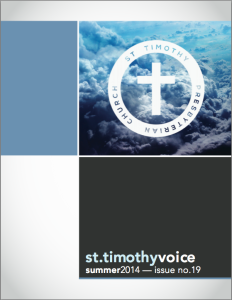 For a year and a half, a dedicated group produced great newsletters.  We want to pay tribute to their great efforts by making them available on this website.  Captured in these pages and images are the growth of a community on a spiritual journey together.  We thank God for His blessings and moving the Spirit in our midst!
All of our news and opinions are now in the "News and Views" section of this website.  Please stay connected with all the new content from the website by signing up to our email newsletter list!
Please download and read through these great productions!
More editions to come as we download them!