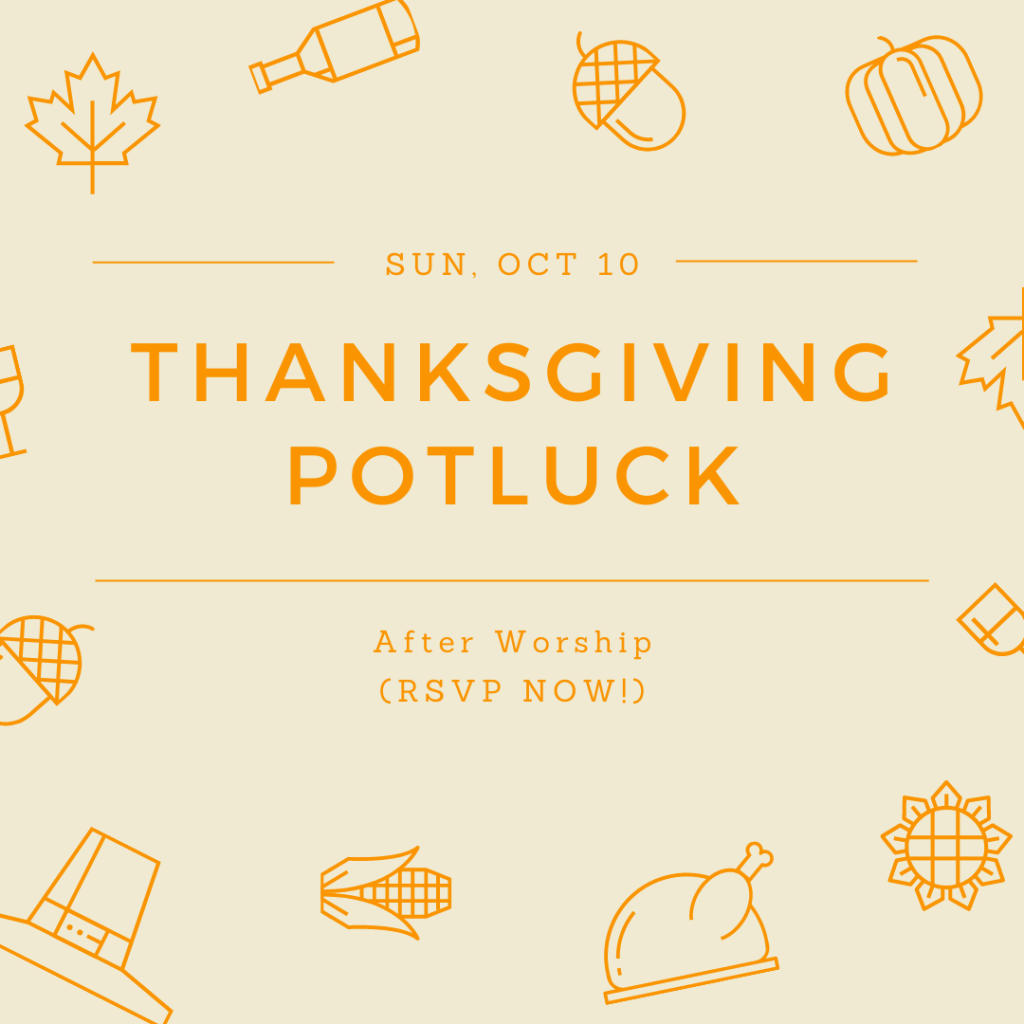 Thanksgiving is rolling right around the corner! To celebrate, after our worship service we will be having a Thanksgiving Potluck on Sunday, October 10, 2021! This event is open to all members of our congregation.
In-Person Worship @ 12 pm
Thanksgiving Potluck and Fellowship @ St. Timothy Presbyterian Church
Deadline to Register: Friday October 8 at 5pm
We need everyone to participate and help out on this day, so besides bringing a food item(s) from the list below, please plan to do one of the following: set up, serving, or clean up.
Please RSVP using the form below!