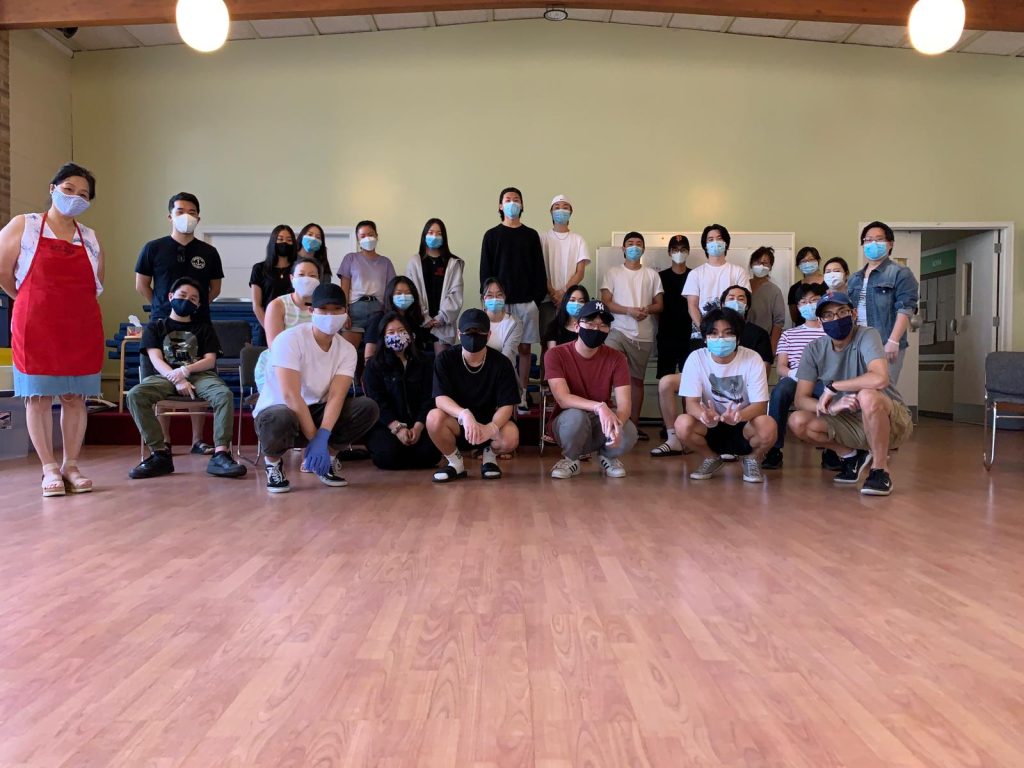 On Sunday July 5th, we held our first College Group in-person gathering and it was a wonderful time of fellowship!
Especially after not seeing each other in many months, it was great catching up with one another and enjoying each other's presence. Although it was a different experience gathering with COVID restrictions, it was lovely seeing everyone's faces (with masks on) and reconnecting with one another at safe distances!
We played a few ice breakers – the classic Korean games – and, essentially, hot potato with a selfie stick and camera. The college kids had a great time!
Soon after, the Fellowship Hall was filled with chatter and laughter as everyone enjoyed a delicious meal provided by our Women's Group. Thank you so much to Veronica, Kris, Lily, Jennie, Joon and Michelle for providing and serving dinner!
We would also like to thank Rev. Simon, Pastor Dave and the College LT group for organizing the event!
Can't wait to see you at our next gathering!